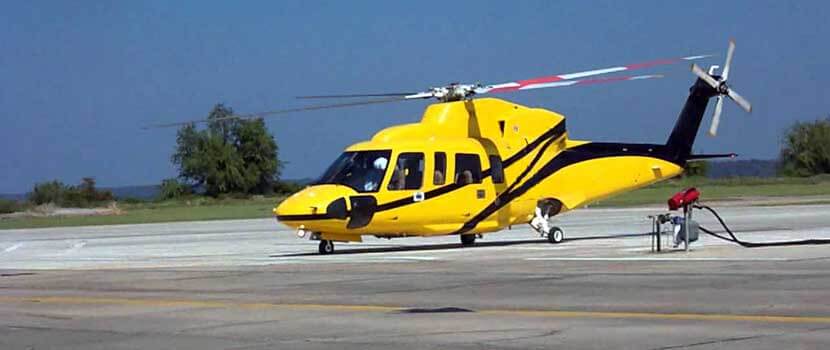 Deadly helicopter crash
A dual-engine helicopter transporting workers to a rig crashed into marshy terrain in Louisiana near the Gulf of Mexico not long after takeoff. Both pilots and six of the seven passengers on board were killed in the crash. An initial investigation revealed that the helicopter struck a red-tailed hawk, typically weighing under 3 pounds, resulting in the helicopter's crash just 17 seconds later.
Edison Engineering was asked to examine the design of the helicopter's engine throttle control quadrant to see if it contributed to the crash. Our analysis included an inspection of the helicopter wreckage; helicopter inspections and testing; and review of NTSB documents, deposition testimony, and many thousands of pages of documents and other data produced by the helicopter manufacturer and other parties. In addition to analysis of the manufacturer's engineering data, we performed dynamic bird strike simulations as well as physical testing to understand and verify what occurred. Our thorough analysis determined that a faulty design played a prominent role in the crash, leaving the aircraft extremely vulnerable to a well understood and anticipated event such as a bird impact.
Services
Accident Reconstruction, Product/Machine Design Analysis
Mechanical engineering and failure analysis
Testing and measurement
Modeling, animation & data visualization